Frozen Grenade
Overview
Frozen Grenade
20 Sec Cooldown
Throws Frozen Grenade
Normal consumable
Throw a frozen grenade forward. The grenade explodes after 0.5 sec and deals 300% damage to 5 enemies within a 2 m radius. These enemies are frozen for 3 sec.
The frozen grenade is non-elemental. Damage is based on your main attack power.

A utility item designed for use in combat inspired by the lapentiers of old.
Untradable
Sells for: 1 Meso(s)
Obtain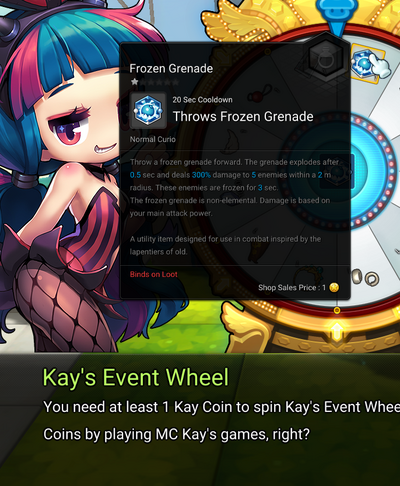 Kay's Event Wheel
Related Trophies