Chronoff Train Station
Main Areas
Sub Areas
There are 6 Golden Chests within Chronoff Train Station.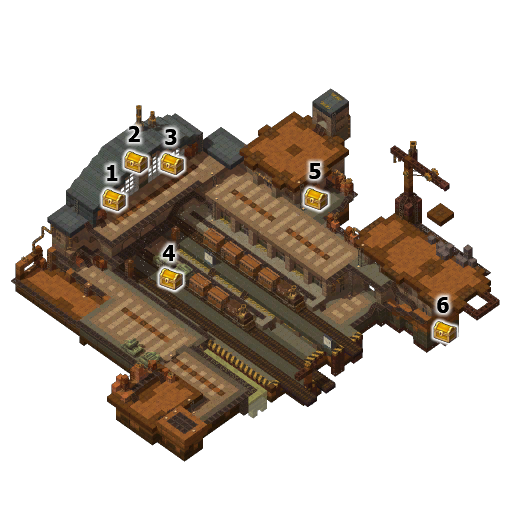 Thrown items are interactable environment objects which can be picked up and used to attack with. These items are often used in Daily Missions, Exploration Goals and Trophies.
This location has no mining veins.
This location has no foraging herbs.
This area has no pet spawns.
What's holding up Dr. Mekkin? Head to MSL Electronics Institute and see what you can find out.
Summary
Find out what happened to Dr. Mekkin
Rewards